 Connect with
Our Trainers Cincinnati's Best Bootcamp Classes
READY TO TAKE YOUR FITNESS TO THE NEXT LEVEL?
Feeling stuck in your fitness routine? Struggling to burn fat and build muscle? Lacking the motivation to push yourself further?
Bootcamp F.I.T. is the solution you've been searching for. Experience heart-pounding, fat-burning, and muscle-building workouts that go beyond traditional training. With our focus on training movements rather than isolated muscles, you'll achieve a balanced, full-body transformation.
Get ready to break free from fitness plateaus, reignite your motivation, and unlock your true fitness potential. It's time to elevate your fitness with Bootcamp F.I.T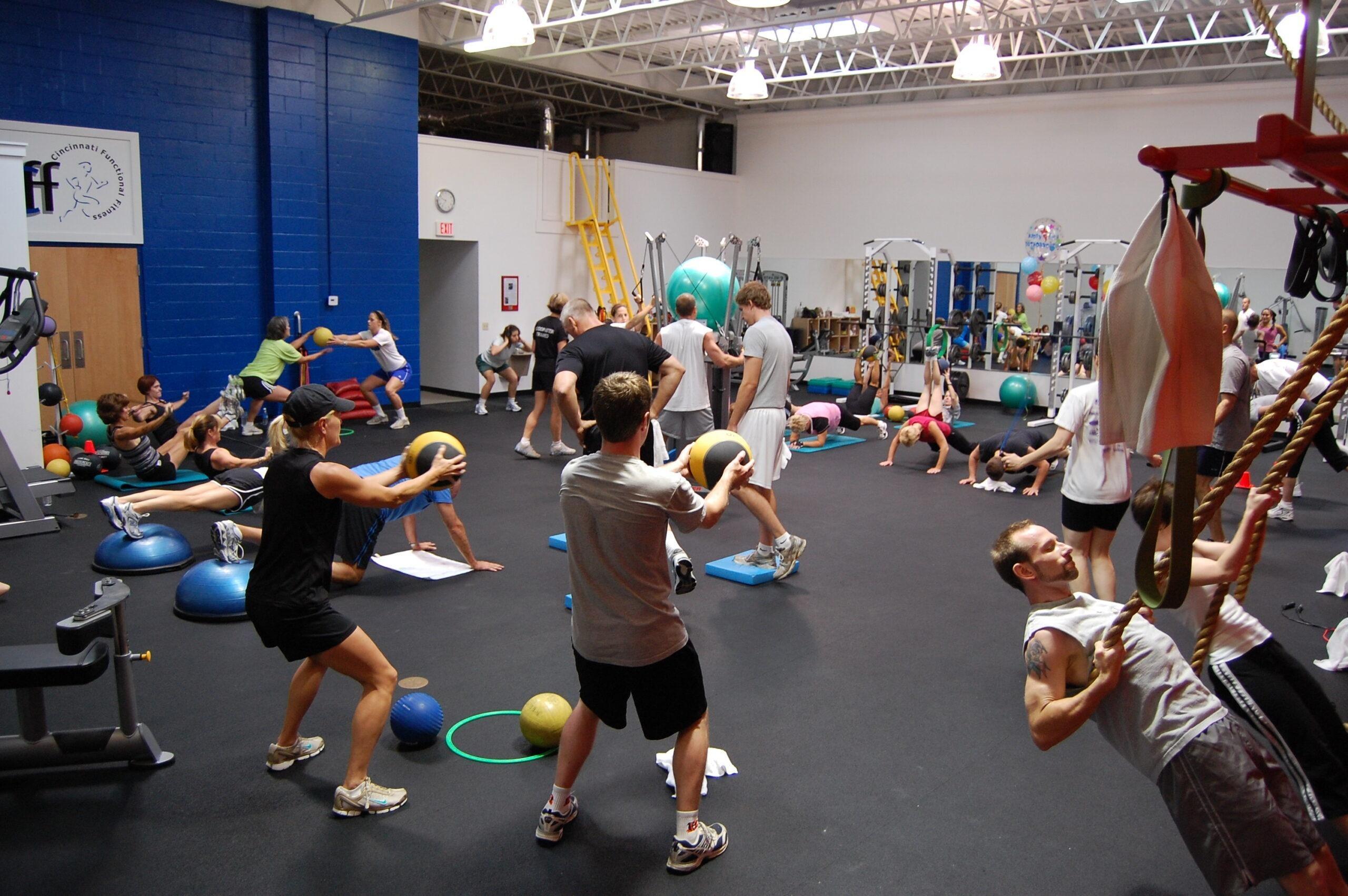 Cincinnati Bootcamp Classes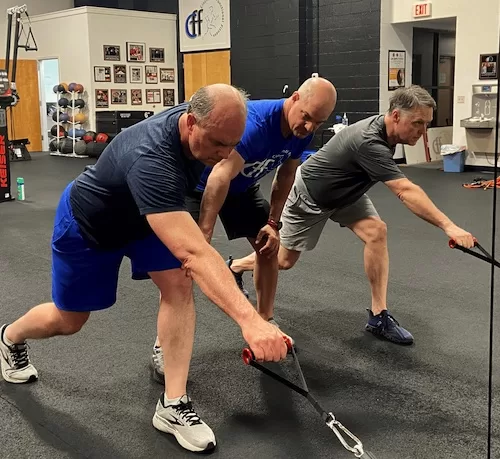 Boot Camp Class Schedule
MON – 6PM (LYNDA)
SAT – 9AM (LYNDA)
SCHEDULING & CANCELLATIONS
Must reserve spot in class
24 hour cancellation policy (no-shows will be charged for class)
Classes with less than 3 people will be canceled (scheduled members will be
What is FIT Bootcamp?
Bootcamp FIT is a 1 hour, heart-pounding, fat-burning, muscle-building workout.
Bootcamp F.I.T. stands for Functional Integrated Training – and its main characteristics are to focus on training movements rather than isolated muscles. In 1 hour you will get strength, cardio, balance, and flexibility in a fun and high energy class.
You will increase lean body mass while losing body fat, improve muscle strength, power, and endurance.
At Cincinnati Functional Fitness, exercises in our FIT Bootcamp Classes are done with body weight, resistance bands, sand bags, dumb-bells, stability balls, and medicine balls.
Looking for more of an advanced experience?
Don't worry – all of the exercises in our Boot Camp FIT classes can be modified to accommodate beginners or to challenge the most elite athletes.
---
WHY OUR FIT BOOTCAMP?
Friendly class environment
High energy
Results guaranteed or your money back!
600-1000 calories burned in just 1 hour
---
Ignite Your Fitness Journey with Bootcamp F.I.T.
Unleash your potential, burn calories, and transform your fitness with our exhilarating Bootcamp F.I.T. classes. Experience the power of training movements, push past plateaus, and achieve your goals in a high-energy environment. Join us today and take the first step towards a stronger, fitter, and healthier you.
"I have known Scott and his staff for many years as he had trained my daughter for quite sometime. After waking up one morning not happy with how my body was feeling and frustrated not losing weight while trying to workout on my own, I reached out to Scott for help and its been one of the best decisions and investments i have made. Scott and his team are committed to helping each client achieve their desired goal. Each session I hear him ask me and I hear the other trainers asking their clients for feedback and how they can serve them better. I have been training with Scott for 3 months now… I am on target for the goals i set out to achieve and they continue to motivate and challenge my physically and mentally where I may have told myself I can't do that before. Coming into their facility is the best medicine I can take as the staff is friendly but the clients are all pulling for one another. They truly care about their clientele and it shows. Thanks Scott!"

– Tamra Ruffner
"CFF is an amazing place! I can not Thank Scott and Lynda enough for all they do for my daughter. The whole facility is such a positive place. They have really figured out how to do functional training at its best. Their program for swimmers is just the best! It's all about working your body smarter! Positive mindset, great workouts and a fun, friendly and supportive atmosphere!"

– Robert Prangley
"Shout out to CFF for their leadership, standards, and daily creativity towards the pursuit of breakthrough results. I appreciate being coached with a focus on balancing technique, mobility and strength. Seeing young athletes gain an edge, witnessing others in the CFF community push personal boundaries and longevity goals have been inspirational takeaways. My training group make me better every session – salute! CFF is a place to define your personal win."

– Bruce Chaiken
"Allison and Scott Goodpaster run an incredible training facility. They are extremely knowledgeable and dedicated to insuring each client is working toward their goals in a safe and responsible way. Every trainer on staff is solely focused on you while you are there, and spend countless hours educating themselves on healthy and safe exercises. I have been training at "CFF" for the last 7yrs and have loved each trainer that I have spent time training with. It does not matter if you are at the beginning of a fitness journey, trying to maintain a healthy lifestyle or are a competitive athlete, they treat everyone with the same amount of care and attention."

– Molly Marburger
"I cannot say enough amazing things about CFF and Scott. Scott is making a tremendous impact on both of my daughters. Not only is he a master at what he does -he has a tremendous amount of passion and knowledge – he is a wonderful person. He is extremely motivating."

– Dee Tibbs
"I have been going to CFF for 10 years and my health and well being has improved every year. It has been an amazing journey with Allison Goodpaster as my trainer!!! Also, my daughters both trained with Scott Goodpaster and Allison Goodpaster which helped them receive college basketball scholarships and play at the D1 and D2 level!"

– M Schwartz
"This place is the bomb! All of the trainers follow the same program, which is specifically designed to maximize each person's potential. As a middle- aged adult who has been through several trainers, gyms and programs, this has been the best in establishing strength, flexibility, functional fitness and overall health. Has been particularly helpful in dealing with and resolving lower back issues."

– Robin Cotton
"Been a client for about 12 years soon after the facility opened. It has been a great experience for me and I only miss a session if I am on vacation. The training is personalized for your needs, and is of the highest quality. The staff is friendly, professional and highly knowledgable. The staff attends courses regularly to update their knowledge so your learning improves continuously. Communication is excellent, trainer is always waiting for you to start your session and their dedication to you is outstanding."

– David W
"Our family has been going to CFF for 14 years. Scott, Allison, and the CFF team are great to work with, knowledgeable, motivating, patient, and truly focused on one's individual goals and fitness."

– Michael Barron
Kickstart your fitness journey today
with 3 easy steps: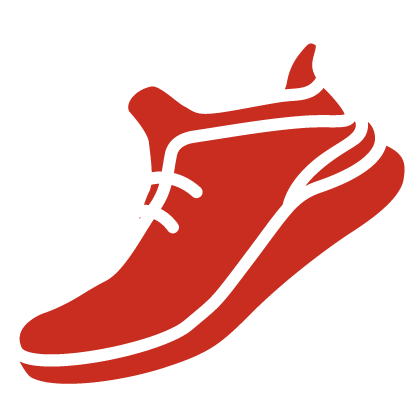 Connect with
Our Trainers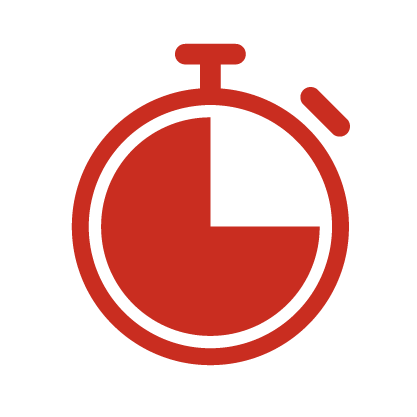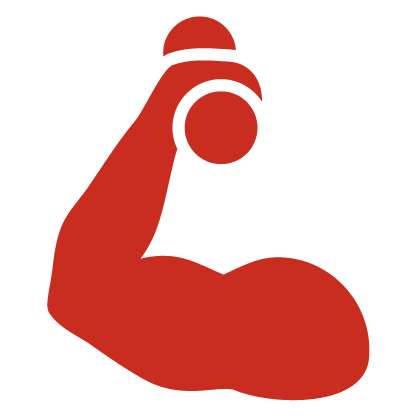 Frequently Asked Questions
Q: Why should I choose Bootcamp F.I.T.?
A: Bootcamp F.I.T. offers a friendly class environment where you can thrive, a high-energy atmosphere that keeps you motivated, and a results guarantee or your money back!
Q: How many calories will I burn in the class?
A: You can expect to burn between 600-1000 calories in just one hour of Bootcamp F.I.T.
Q: What qualities make the personal trainers at Cincinnati Functional Fitness good?
A: A good personal trainer in Cincinnati possesses relevant certifications, years of experience, and a personalized approach to fitness. At Cincinnati Functional Fitness, our commitment to your success and our local expertise make us stand out.
Q: When do the classes meet and who teaches them?
A: Bootcamp F.I.T. classes meet on Mondays at 6 PM and Saturdays at 9 AM. Lynda is our experienced instructor who will lead you through invigorating workouts during these sessions.
Q: How far in advance do I need to schedule my class?
A: To secure your spot in a class, it is recommended to reserve in advance. Please note that classes with less than 3 people may be canceled, and all scheduled members will be notified accordingly.
Q: What if I need to cancel the boot camp class?
A: We have a 24-hour cancellation policy in place. If you need to cancel a class, please make sure to do so at least 24 hours prior to the scheduled time. Any no-shows will be charged for the class.
Ready to Schedule A Boot Camp Class Today?
Join us at Cincinnati Functional Fitness and experience the expertise, dedication, and personalized approach of our trainers. Start your fitness transformation today and unlock your full potential.