 Connect with
Our Trainers The Best Dryland Training Program for Swimmers Period!
Are you feeling stuck in your swimming progress? Have you hit a plateau and are struggling to see improvements? Are you searching for the key to unlocking your full swimming potential?
CFF's Dryland Training is here to help you break through those barriers and elevate your swimming performance. Our specialized programs are designed to enhance your strength, power, and endurance in the water. Whether you're a competitive swimmer or looking to improve your swimming skills, our comprehensive training approach will take you to new heights. Experience the benefits of functional dryland training and unleash your true swimming capabilities with Cincy Fit.
Dryland Training for Swimmers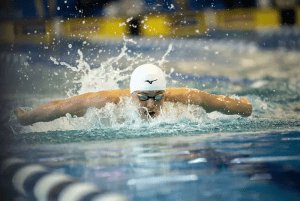 "CFF will always have a special place in my heart. I am so grateful to have been a part of the CFF family for 9 years! Scott Goodpaster has transformed me into a world class athlete and I owe so much credit to him and CFF. CFF is a place where lifelong friends are made and life long goals are achieved!"
~ Carson Foster (USA National Team)
"Training at CFF has been a once in a lifetime experience that helped me reach the next level in swimming. When I started training with Scott, I never thought that my swimming career would reach the heights that it has and I have CFF to thank for helping me reach my goals. Every trainer at CFF truly cares about you as a person and friend, which makes putting in the work even more enjoyable."
~ Jake Foster (USA National Team)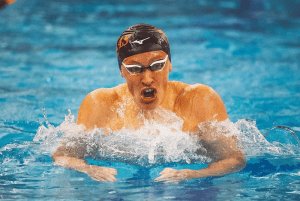 Kickstart your fitness journey today
with 3 easy steps: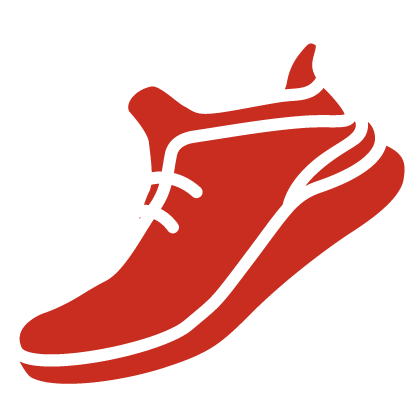 Connect with
Our Trainers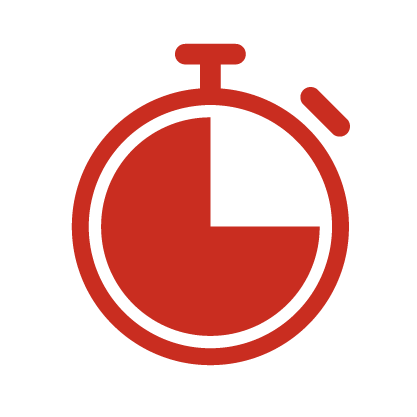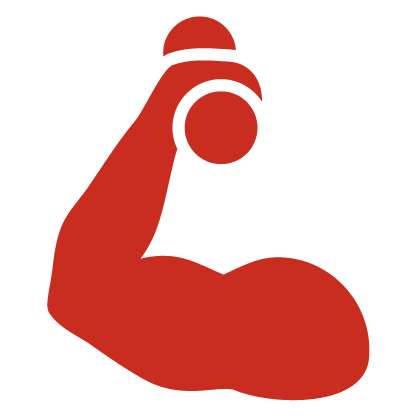 Cincinnati Dryland Swim Training
Unleash Your Swimming Potential with CFF's Dryland Training
Experience a comprehensive and tailored dryland training program designed exclusively for swimmers at Cincinnati Functional Fitness. Our innovative approach focuses on building a strong athletic foundation while staying dedicated to your individual swimming goals. From the moment you enter our facility, our dedicated coaches will guide you every step of the way.

Discover the Power of Our Dryland Training Program
Comprehensive Warm-Up: Prepare your body for peak performance with a thorough movement prep that optimizes your swimming potential.
Total Body Strength: Develop functional strength in your upper body, lower body, and core through expert instruction and targeted exercises.
Core Stiffness, Rotation, and Alignment: Enhance your swimming technique with improved core stiffness, rotation, and alignment, ensuring efficient and straight-line swimming.
Ankle Stiffness: Amplify your starts and turns by enhancing ankle stiffness, enabling explosive movements in the water.
Functional Flexibility: Improve your swim-specific flexibility, allowing you to maximize your range of motion and swim with fluidity.
Explosive Power: Unleash your speed and agility in the water with specialized training incorporating medicine balls and explosive jumping exercises.
Injury Prevention: Identify and strengthen weaknesses, enhancing joint integrity and keeping you healthy and in the pool.
Swim-Ready Conditioning: Boost your mental and physical resilience, embrace the challenge, and build endurance to excel in the water. Experience the Difference with CFF's Dryland Training. Our expert coaches and cutting-edge methodologies are dedicated to taking your swimming to the next level. Join our program today and unlock your true swimming potential.
Unlock Your Swimming Potential Today!
Get started on your path to greatness and train like a champion. Elevate your performance, build unstoppable strength, and achieve your wrestling goals. Experience our nationally recognized training programs designed by Scott Goodpaster and Cincinnati Functional Fitness. Take the first step towards becoming a wrestling legend. Join us now and unleash your full potential!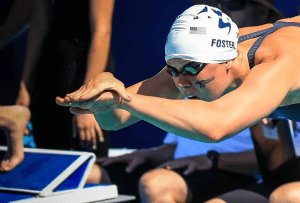 "Cincinnati Functional Fitness has been crucial not only in my development as an athlete, but as a person as well. Since I started training at CFF seven years ago, I have continued to get faster in swimming and have felt stronger in the water. And throughout the years, I have gained an exceptional amount of knowledge about my body and how to take care of it. But what makes CFF special is the atmosphere. Each trainer truly cares about me as a person, and I would call every single one of them my family, especially my trainer Scott Goodpaster. Scott has the constant desire to learn and get better in everything he does, and he goes above and beyond to study swimming and evolve my workouts as I evolve as an athlete. He is a one of a kind motivator and will go out of his way to support all of his clients."
"Working with Scott Goodpaster at CFF was a great help in building my confidence, strength, endurance, power, and most importantly overall character. Scott's encouragement and expectations were very motivating and pushed me toward the goals I wanted to achieve. He was always clear on his expectations and always reinforced the mindset of a champion. He, along with his staff at CFF are committed to developing the body and the mind. Scott developed exercises that were specific to my sport and overall development. He was constantly researching and developing a plan that would allow me to gain strength and power without losing my flexibility. Scott's workouts were targeted, intense and required 'laser focused' attention. Scott has helped me to always be 'WORLD CLASS' not only in my training, but day to day living! During my training under Scott, I was able to become a 2-time High school team championship, 4-time individual champion in the 100,200,500 yard freestyles, and also a 4-time relay champion. I also qualified to represent The United States if America at the 2015 Junior World Championship team in Singapore. There I competed in the 4x200m relay that won gold and set the Junior World Record. I have continued my sports career at Arizona State University and their Division 1 collegiate swimming program where I am currently a Sophomore. If you want to send your life and wellness on the right track Scott Goodpaster is a man you want in your life!"
~ Grant House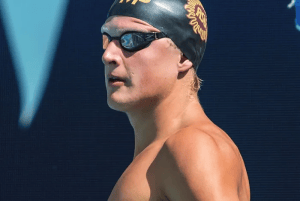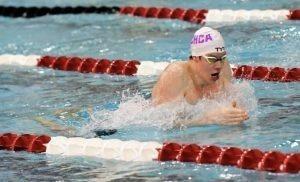 "Training at CFF has improved my physical strength and athleticism as well as my mental strength. CFF's training gave me an enormous edge with me achieving my swimming goals. I will always be grateful for my experience at CFF."
~ Logan Ottke
2 Time State Champ 100 Breaststroke
"I started training at CFF my freshman year, and since then it has helped shape me into the athlete person I am today. It made me stronger in the pool and helped my endurance. But though the encouragement Scott and his trainers, working out there every week helped me become more confident in my abilities and believe in my goals. I am so thankful to have trained at a place like CFF with such a positive and supportive environment, and I know it has prepared me well for college."
~ Ella Jo Piersma
4 Time State Champ 100 Freestyle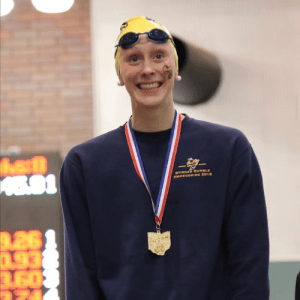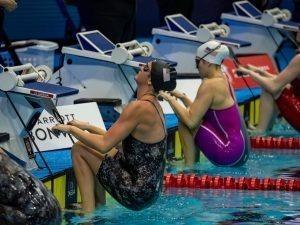 "Scott's motivation and education taught me so much. He cares so much for his athletes and wants to see them succeed."
~ JoJo Ramey
USA Junior National Team, and World Junior Silver Medalist in the 200 Back
"Thank you to the CFF staff for helping me reach the next level in my swimming and for being such an important part of my high school swimming career."
~ Phoebe Wright
State Champ in the 100 Freestyle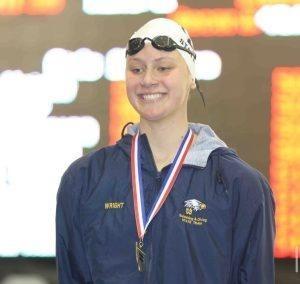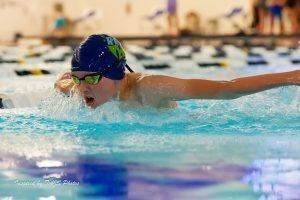 "Coach Scott and CFF has really helped me follow my goals and my dreams. CFF has always had my back and been super encouraging. I really appreciate all CFF has done for me helping me get closer to my dreams. I am super thankful for Coach Scott and CFF, the best coach and training ever."
~ Mills Herbst
11-Years Old, Ranked 2nd Nationally in the 400IM in his age group
"Training at CFF, I could instantly tell I was increasing my strength in and out of the water. I couldn't perform 1 pull-up and now I can do multiple sets. Scott and his amazing staff are the best mentors out there and I am so thankful and lucky to have worked with them for as long as I did, thanks for helping me grow into the person I am today."
~ Max Christensen
2 Time State Placer in the 200IM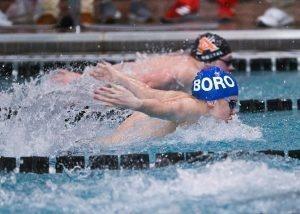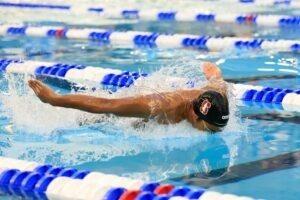 "Thanks to CFF for helping me become the person and athlete I am today."
~ Aaron Sequeira
2x HS state runner-up,
1x HS state champ in the 100 back.
2x College All American 100 fly and 200 back
Ready to Experience the Benefits of Personal Training at CFF?
Achieve faster, lasting results with personalized attention and accountability. Optimize workouts, prevent injuries, stay motivated. Invest in yourself and begin your fitness transformation now. Join us and unleash a healthier, stronger, happier you.