 Connect with
Our Trainers TOP-Rated Personal TraiNERS In Cincinnati
READY TO TAKE YOUR FITNESS TO THE NEXT LEVEL?
NEED TO REIGNITE YOUR MOTIVATION AND OVERCOME WORKOUT BOREDOM?
It's time to take control – say goodbye to pain, excess weight, and underperformance. Experience a transformation that goes beyond your expectations. Having a quality personal trainer can help you live life to the fullest.
SEEKING RELIEF FROM ACHES AND PAINS TO ACHIEVE OPTIMAL WELLNESS?
Chronic pain holding you back?
Struggling to shed excess weight?
Frustrated by underperformance or lack of progress?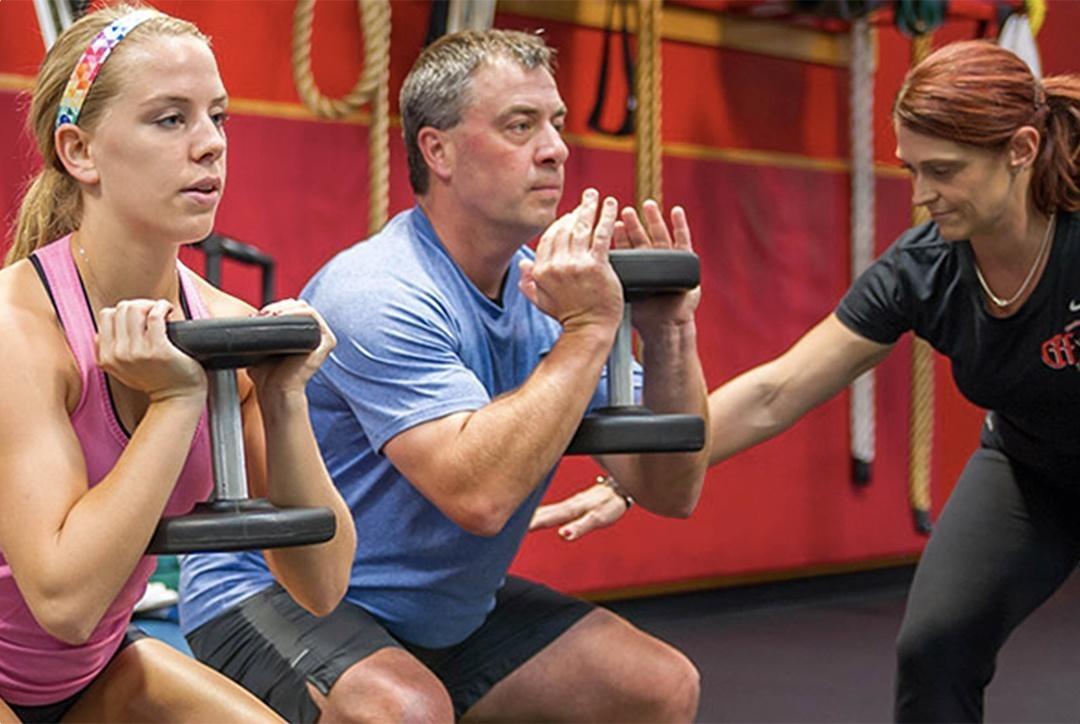 Personal Trainer Benefits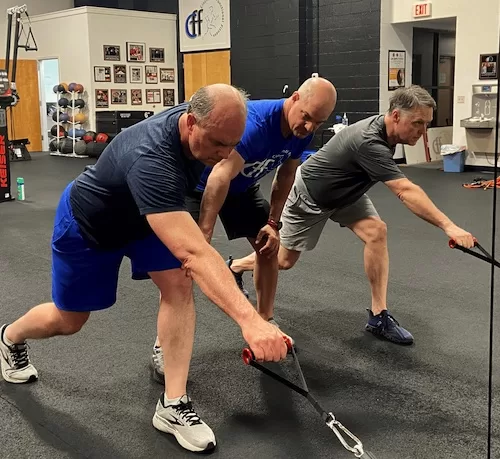 Experience the Benefits of Personal Training AT CFF
Faster, lasting results
Personalized attention and accountability
Optimize workout efficiency
Prevent injuries, ensure safety
Stay motivated and inspired
Overcome plateaus, break through barriers
Invest in yourself and achieve your fitness goals with personalized training. Maximize your results, stay motivated, and enjoy the guidance and support of our expert trainers.
Ready to Experience the Benefits of Personal Training at CFF?
Achieve faster, lasting results with personalized attention and accountability. Optimize workouts, prevent injuries, stay motivated. Invest in yourself and begin your fitness transformation now. Join us and unleash a healthier, stronger, happier you.
Personal Training Testimonials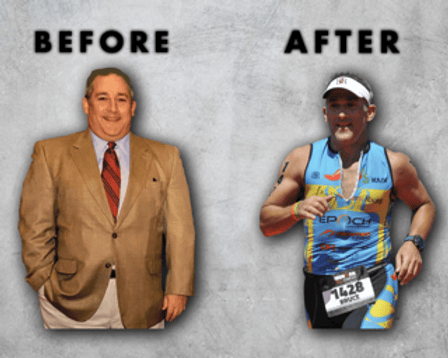 From 260 lb Couch potato to Ironman!
"I have been training at CFF for the past 7 years, and what started as support to a healthy lifestyle, molded into sport specific training. I credit my success in triathlons to not just my strength, but more importantly, my ability to remain injury free. I always feel like that's CFF's number one priority when it comes to training! Thank you CFF for being an integral part of my transformation."
Friendly, Supportive and Encouraging
"In 2018, I committed to making a true lifestyle change! A big part of this change was finding strength training at CFF. From the moment I stepped into the gym everyone from trainers to clients were so incredibly friendly, supportive and encouraging. No matter your goals or fitness level the trainers are there to help ensure success."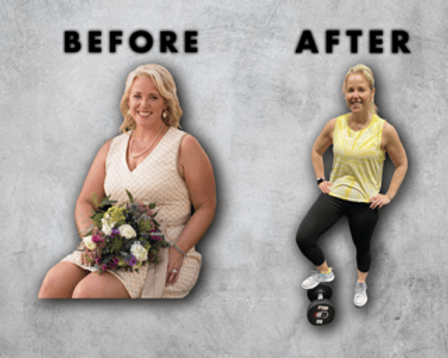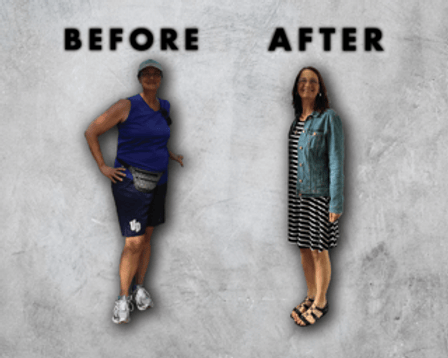 "I am a stronger woman physically, mentally and emotionally because of my relationship with CFF. CFF has changed my life and I will enjoy a healthy lifestyle for years to come with CFF by my side!"
Friendly, Supportive and Encouraging
"I have always felt awkward and out of place at a gym until I found CFF. I have always considered myself to be overweight, but the confidence that I gained through working with my trainer helped push me to lose 85 lbs! Yes, CFF helped me get stronger, but it is the knowledge of what a healthy lifestyle feels like that keeps me coming back!"
Kickstart your fitness journey today
with 3 easy steps: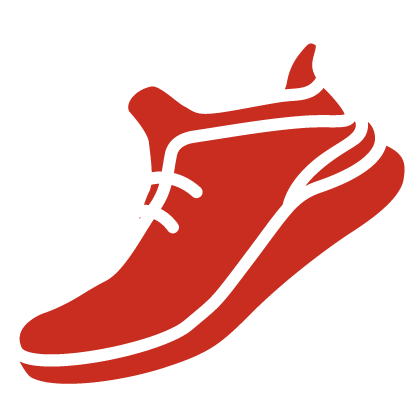 Connect with
Our Trainers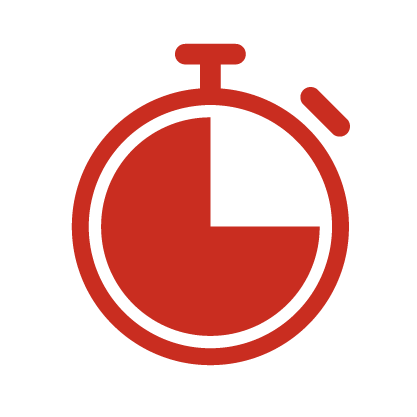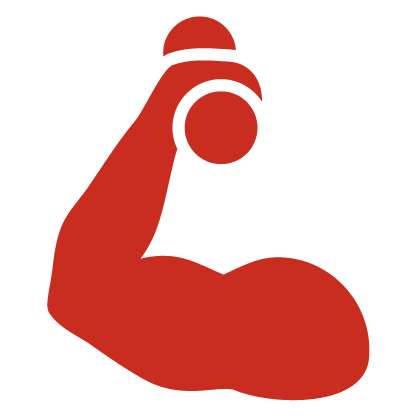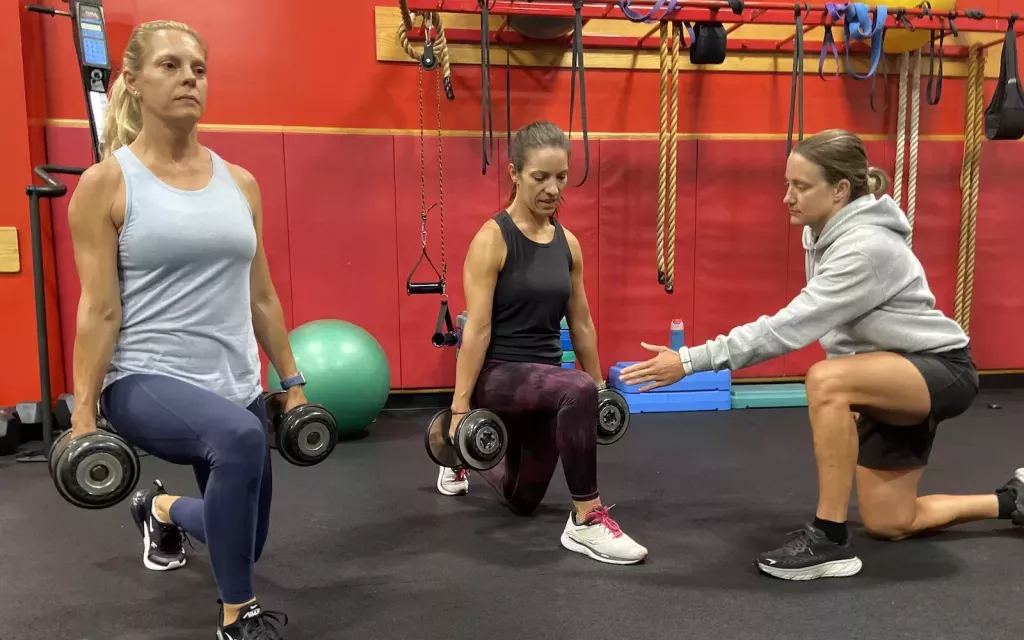 "I have known Scott and his staff for many years as he had trained my daughter for quite sometime. After waking up one morning not happy with how my body was feeling and frustrated not losing weight while trying to workout on my own, I reached out to Scott for help and its been one of the best decisions and investments i have made. Scott and his team are committed to helping each client achieve their desired goal. Each session I hear him ask me and I hear the other trainers asking their clients for feedback and how they can serve them better. I have been training with Scott for 3 months now… I am on target for the goals i set out to achieve and they continue to motivate and challenge my physically and mentally where I may have told myself I can't do that before. Coming into their facility is the best medicine I can take as the staff is friendly but the clients are all pulling for one another. They truly care about their clientele and it shows. Thanks Scott!"

– Michael Hensler
"CFF is an amazing place! I can not Thank Scott and Lynda enough for all they do for my daughter. The whole facility is such a positive place. They have really figured out how to do functional training at its best. Their program for swimmers is just the best! It's all about working your body smarter! Positive mindset, great workouts and a fun, friendly and supportive atmosphere!"

– Tamra Ruffner
"Shout out to CFF for their leadership, standards, and daily creativity towards the pursuit of breakthrough results. I appreciate being coached with a focus on balancing technique, mobility and strength. Seeing young athletes gain an edge, witnessing others in the CFF community push personal boundaries and longevity goals have been inspirational takeaways. My training group make me better every session – salute! CFF is a place to define your personal win."

– Robert Prangley
"Allison and Scott Goodpaster run an incredible training facility. They are extremely knowledgeable and dedicated to insuring each client is working toward their goals in a safe and responsible way. Every trainer on staff is solely focused on you while you are there, and spend countless hours educating themselves on healthy and safe exercises. I have been training at "CFF" for the last 7yrs and have loved each trainer that I have spent time training with. It does not matter if you are at the beginning of a fitness journey, trying to maintain a healthy lifestyle or are a competitive athlete, they treat everyone with the same amount of care and attention."

– Bruce Chaiken
"I cannot say enough amazing things about CFF and Scott. Scott is making a tremendous impact on both of my daughters. Not only is he a master at what he does -he has a tremendous amount of passion and knowledge – he is a wonderful person. He is extremely motivating."

– Molly Marburger
"I have been going to CFF for 10 years and my health and well being has improved every year. It has been an amazing journey with Allison Goodpaster as my trainer!!! Also, my daughters both trained with Scott Goodpaster and Allison Goodpaster which helped them receive college basketball scholarships and play at the D1 and D2 level!"

– Dee Tibbs
"This place is the bomb! All of the trainers follow the same program, which is specifically designed to maximize each person's potential. As a middle- aged adult who has been through several trainers, gyms and programs, this has been the best in establishing strength, flexibility, functional fitness and overall health. Has been particularly helpful in dealing with and resolving lower back issues."

– M SchwartzRobin Cotton
"Been a client for about 12 years soon after the facility opened. It has been a great experience for me and I only miss a session if I am on vacation. The training is personalized for your needs, and is of the highest quality. The staff is friendly, professional and highly knowledgable. The staff attends courses regularly to update their knowledge so your learning improves continuously. Communication is excellent, trainer is always waiting for you to start your session and their dedication to you is outstanding."

– Robin Cotton
"Our family has been going to CFF for 14 years. Scott, Allison, and the CFF team are great to work with, knowledgeable, motivating, patient, and truly focused on one's individual goals and fitness."

– David W
Ready to Begin Your Personal Training Journey?
Join us at Cincinnati Functional Fitness and experience the expertise, dedication, and personalized approach of our trainers. Start your fitness transformation today and unlock your full potential.
CFF Personal TRAINER FAQs
Q: What are the benefits of having an experienced personal trainer?
A: A personal trainer can provide customized workout plans, motivation, and expertise to help you reach your fitness goals efficiently and safely, all while considering the unique aspects of our local community.
Q: How much does personal fitness training cost at Cincinnati Functional Fitness?
A: Personal training costs vary based on the package and services you choose. We offer competitive pricing and personalized packages to fit your budget and fitness needs. Contact us for a detailed quote.
Q: What qualities make the personal trainers at Cincinnati Functional Fitness good?
A: A good personal trainer in Cincinnati possesses relevant certifications, years of experience, and a personalized approach to fitness. At Cincinnati Functional Fitness, our commitment to your success and our local expertise make us stand out.
Q: Can personal training help with weight loss?
A: Yes, CFF personal training programs are designed to support weight loss goals. Through a combination of tailored workouts and nutritional guidance, we help you achieve and maintain a healthy weight.
Q: Do you offer personalized workout plans for Cincinnati residents?
A: Yes, our personal trainers create customized workout plans tailored to your fitness level, goals, and any specific needs. We prioritize individualization to ensure your success in Cincinnati's unique fitness landscape.
Q: What types of fitness programs are suitable for beginners?
A: Our Cincinnati personal trainers specialize in beginner-friendly programs. We focus on foundational exercises, proper form, and gradual progression to help newcomers build a strong fitness foundation.
Q: How long does it take to see results at Cincinnati Functional Fitness?
A: The timeline varies, but many clients start seeing positive changes within a few weeks. Consistency, commitment, and following our personalized plan are key to achieving and maintaining results in Cincinnati.
Q: Does Cincinnati Functional Fitness offer group training sessions?
A: Yes, we offer group personal training sessions in Cincinnati, fostering a supportive community. Work out with like-minded individuals, share your fitness journey, and achieve your goals together.