 Connect with
Our Trainers THE BEST STRENGTH AND CONDITIONING PROGRAM FOR WRESTLERS PERIOD!
Are you struggling to reach your wrestling potential? Are you looking to gain that extra edge and enjoy a successful season?
Look no further. Cincinnati Functional Fitness offers the best bodyweight training program specifically designed for wrestlers. Our hardcore training approach prepares you for the demands of the sport, ensuring you are strong, agile, and ready to dominate on the mat. With our program, you'll experience increased strength, improved performance, and the confidence to overcome any opponent. Elevate your wrestling game with our proven training methods and unleash your full potential.
Bodyweight Training for WrestlerS
"Being strong can be the difference between success and failure at the collegiate level. Working with Scott at Cincinnati Functional Fitness has been a crucial element to our training and success at Ohio University. Scott's approach is systematic, scientific and geared to the sport of wrestling. His passion for continuing to improve as a coach in order to enhance the performance of his athletes is unmatched."
~ Joel Greenlee
Head Coach, Ohio University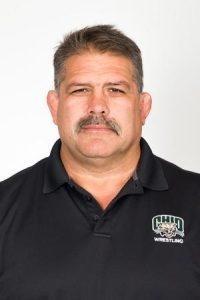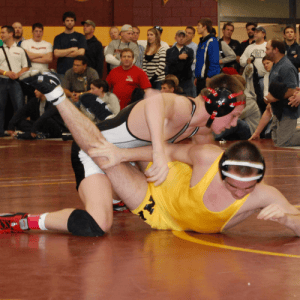 "I drove 90 minutes to CFF because I heard how awesome Scott Goodpaster was at training wrestlers. Being trained by Scott was the best decision I made because I found someone that had the same passion for Strength & Conditioning as I did for wrestling."
~ David Taylor
4-time Ohio State Wrestling Champion, Ranked #1 Nationally
"I started training at CFF in my sophomore year of HS. Scott Goodpaster and CFF's program helped strengthen my core and body through grueling workouts. CFF is a huge reason why I went on to achieve my goals in wrestling. Over the next 2 years, while working out with CFF, I compiled 85 wins, placing 4th my Junior year and then State Runner-Up as a Senior both at 189lbs. The Program Scott put me through got me to where I am. I cannot thank Scott enough for being such a mentor and a friend, and I highly recommend CFF for athletes who want to achieve their goals!"
~ Kevin Hyland
Elder HS, OHSAA D-I State Runner Up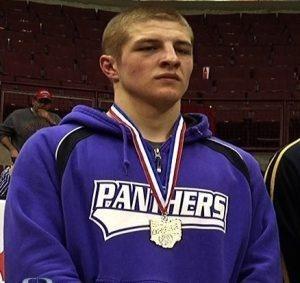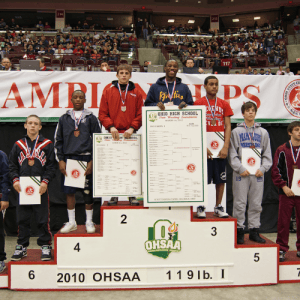 "I want to thank Scott for helping and encouraging me to reach my goals. I had severe back problems that would keep me off the mat for days at a time. Thanks to his training techniques I was able to be on the mat everyday with no pain at all. Thank you Scott for everything!"
~ Jerome Robinson
Cleveland St Ignatius, 2 Time Ohio State Champ
"Since the summer before my freshman year of high school, I have trained at Cincinnati Functional Fitness with the goal of building strength for wrestling. Over the past 5 years, Scott Goodpaster and the world-class staff at CFF have had a huge impact on my wrestling career, helping me develop into a top-level wrestler, and taking my strength, endurance and character to levels beyond what I thought was possible. As a result of my training at CFF, I can honestly say that in my final year of high school wrestling, I never wrestled an opponent who was physically stronger than me. In addition, CFF has given me the confidence to attack any challenge, on the mat or in life, knowing that I have the ability to win. Thank you, CFF, for helping me grow from an average athlete into a champion!"
~ A.J. Kowal
OHSAA D-I State Runner Up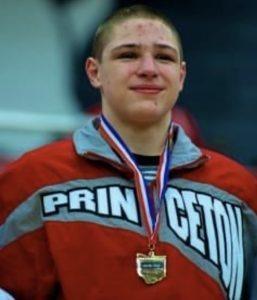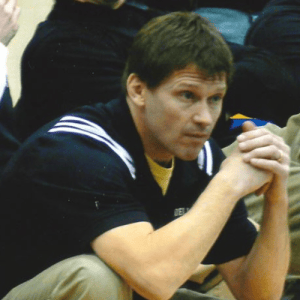 "The bodyweight training that CFF introduced to our team did more for our overall strength and conditioning of our wrestling team than any program I have implemented in my 27 years of coaching."
~ Jeff Gaier
Former Head Wrestling Coach at Moeller High
Unlock Your Wrestling Potential Today!
Get started on your path to greatness and train like a champion. Elevate your performance, build unstoppable strength, and achieve your wrestling goals. Experience our nationally recognized training programs designed by Scott Goodpaster and Cincinnati Functional Fitness. Take the first step towards becoming a wrestling legend. Join us now and unleash your full potential!
Wrestling Strength & Conditioning DVDs (Digital Download)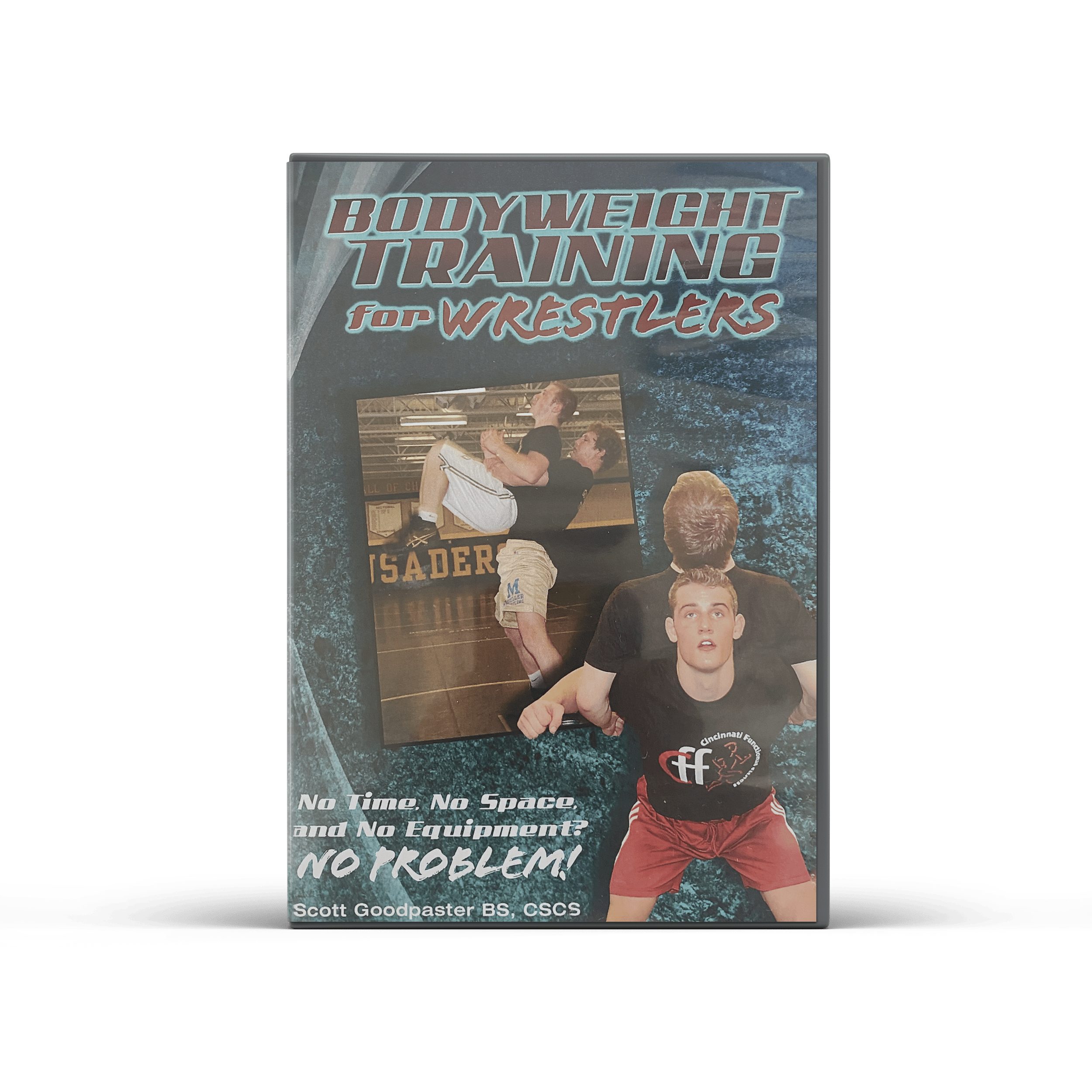 Bodyweight Training for Wrestlers DVD
Unleash Your Potential with Bodyweight Training for Wrestlers! Over 100 exercises designed to boost your strength and power on the mat. Embrace the extra edge and dominate your competition. Get ready to reach new heights… Discover the power of perseverance and unlock your true potential.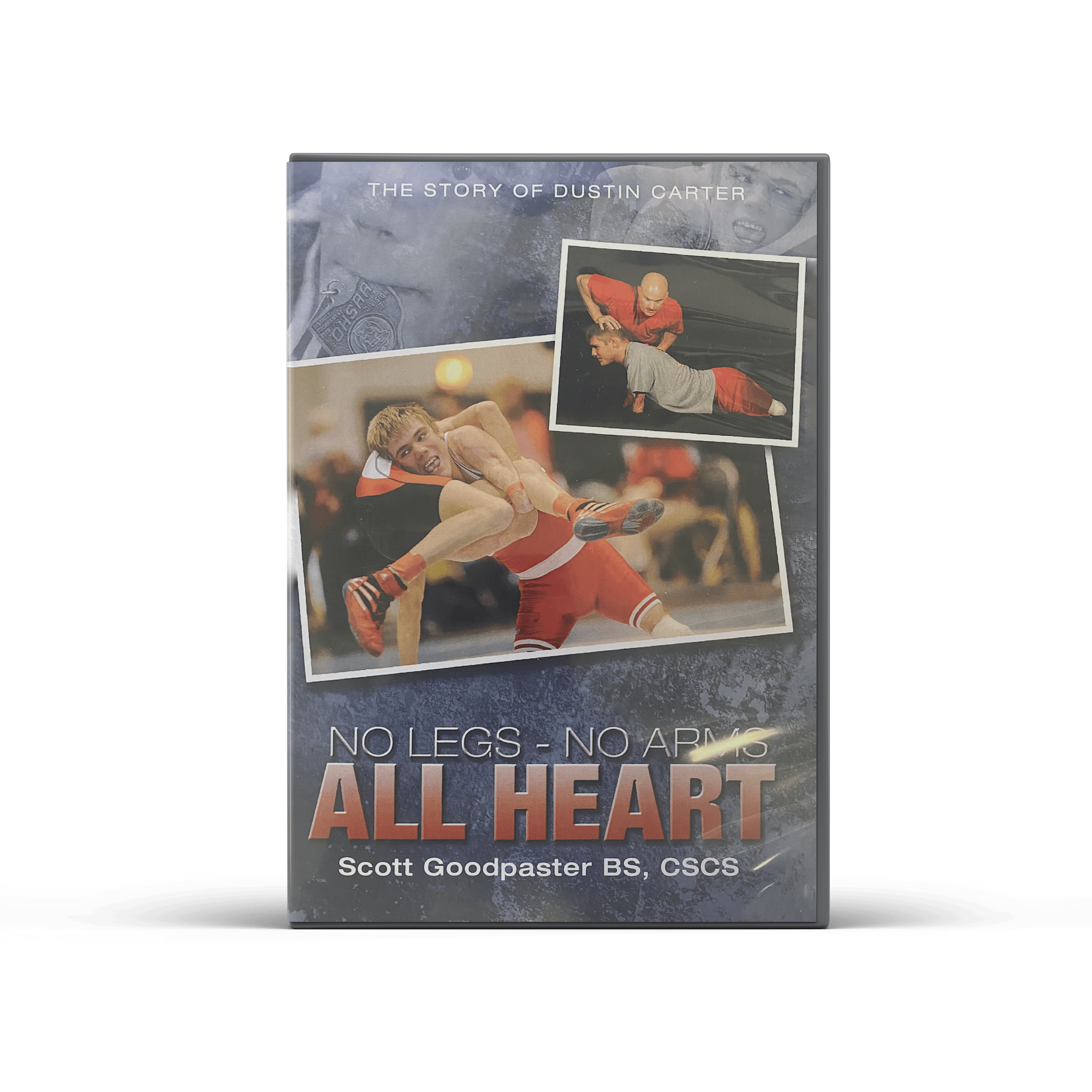 No Legs – No Arms – ALL HEART DVD
Transform Your Wrestling Journey with Inspirational DVD Training! Witness the incredible story of Dustin Carter, a survivor turned champion. Learn the training regimen designed by Scott Goodpaster of Cincinnati Functional Fitness that propelled Dustin to become one of Ohio's finest high school wrestlers.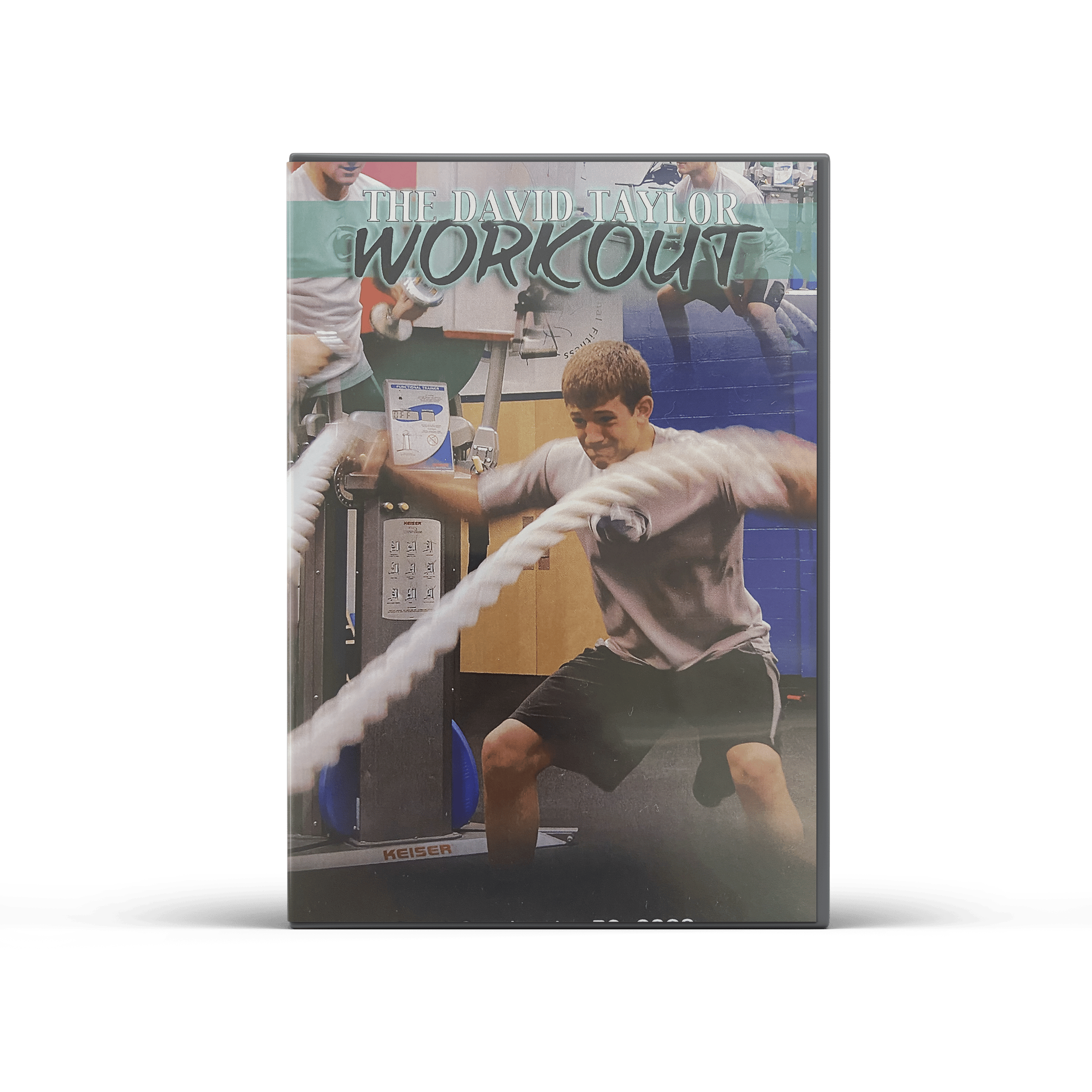 The David Taylor Workout DVD
Nationally renowned wrestling phenom David Taylor reveals his work out that has helped him attain elite levels. Contains complete warm-ups and training regimen that has helped him strengthen his body and core. Goodpaster's innovative approach to strength and conditioning demonstrated in this DVD.
Kickstart your fitness journey today
with 3 easy steps: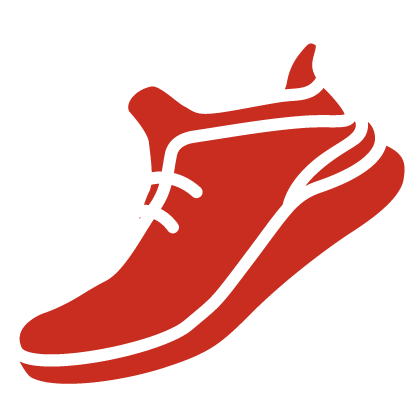 Connect with
Our Trainers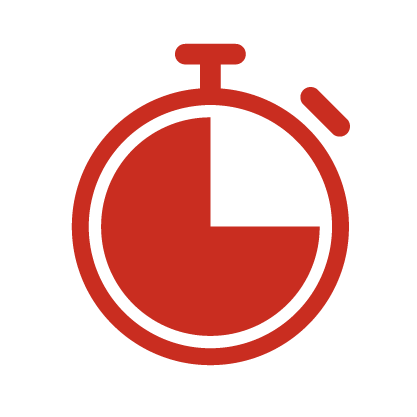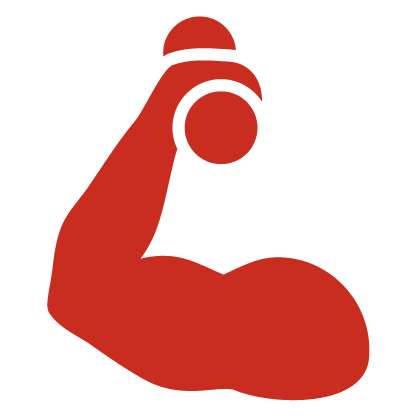 Wrestling Strength & Conditioning
"Coach Goodpaster understands the relationship between strength, power, and endurance and how those relate to wrestling. Scott's years of experience working with wrestlers has allowed him to develop a system than maximizes each wrestler's body in a way that gives them their greatest performance. His unique approach sets him apart from other strength and conditioning coaches."
~ Heath Eslinger
Former Head Wrestling Coach, University of Tennessee at Chattanooga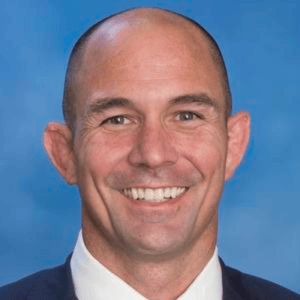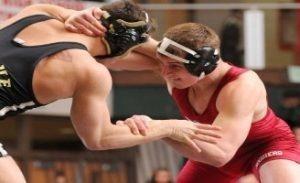 "The week after the state tournament, my father and I finally made the decision that if I was going to turn my wrestling career around, I had to become one of the strongest guys on the mat. I was immediately sold on Goodpaster's methodology and passion. We began an alliance that led to a groundbreaking transformation in my wrestling. I went from 8th in the state of Ohio in 2005 to 8th in the Country in 2006 under Scott Goodpaster's strength training. I continued to train with Scott throughout my NCAA wrestling career, which led to 4 years as a starter and two top 20 NCAA National ranking seasons. Scott and CFF is simply the best for strength training when it comes to wrestlers."
~ Eric Cameron
High School Ironman Champ, 4-year starter at Indiana University, 2X Big Ten Place Winner, 2 NCAA Qualifier, and Ranked top 20 in NCAA
"Scott and CFF helped me achieve a lifetime goal and that was making it to STATE."
~ Dustin Carter
Top 10 in State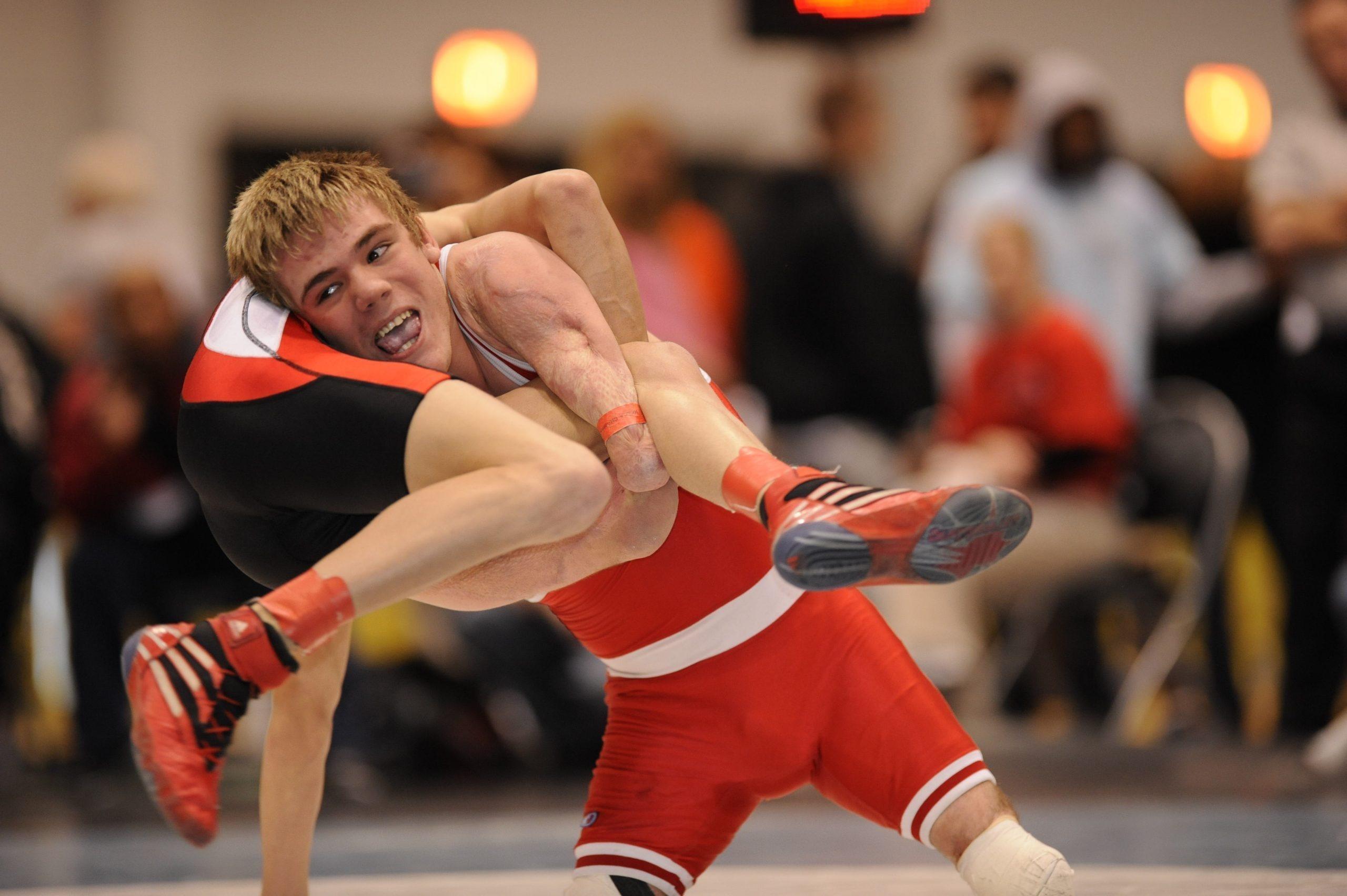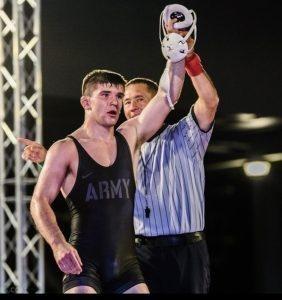 "Scott and his team at CFF equipped me with cutting edge strength development tailored directly to my wrestling needs. Thank you to CFF for giving me the tools I needed to reach my fullest potential."
~ Cory Shie
OHSAA STATE Runner-up, Wrestled 4 years at West Point
"I drove an hour away to train with Scott and his staff at CFF because nobody is better in Ohio at training wrestlers."
~ Luke Acuna
OHSAA 3 Time State Placer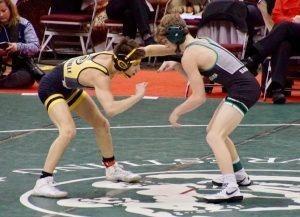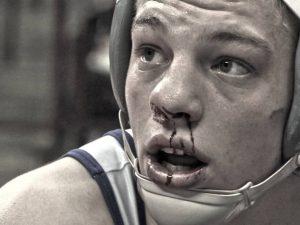 "After failing to qualify for the state tournament my sophomore year, I realized I had to make a change. I began training with Scott and CFF. The following season I bumped up four weight classes and went on to win a District title and become a state placer."
~ Tyler Hartke
OHSAA State Placer
"I cannot thank CFF enough for what they did for me. I could never become the wrester and person I am today with their world class training, motivation, and care."
~ William Doepker
OHSAA State Placer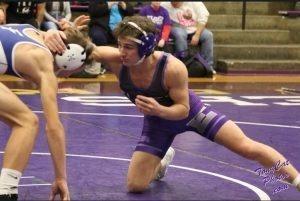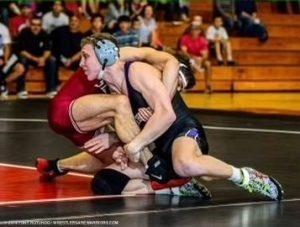 "Training at CFF was a critical ingredient to my success in wrestling. CFF's program isn't just about lifting weights; it's a comprehensive plan inclusive of workouts and functional specific training that prepares a wrestler for the challenges on the mat. CFF's integrated approach to training is very hard to find. Scott and CFF is on an elite level regarding training and caring for the athlete. The lasting impact of my time at CFF extends far beyond my wrestling career."
~ Pierce Harger
OHSAA 4- Time State Placer, NCAA ALL-AMERCIAN
"I've been training at CFF for 10 years. I 100% believe that I would not be where I am without my trainer Scott and CFF. I'm so grateful to have been recommended CFF as a place to train and grow in all aspects of life."
~ Carson Thomas
OHSAA State Runner-up, Ranked 19th in the Country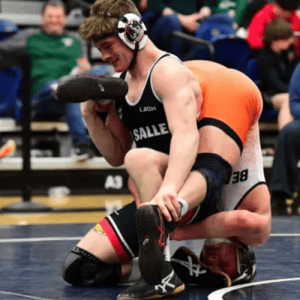 "I came to Scott Goodpaster before my Junior year wrestling season looking to get bigger and stronger. He took the time to explain his training methodologies and helped me understand that my core was weak. This was the reason for my strength problems on the mat. Scott's workouts helped me to strengthen my weaknesses so that I was able to receive a national ranking throughout my Senior year. I placed 3rd in the state tournament my Junior year and 2nd my Senior year.
I cannot thank Scott enough for the hard work and effort he put into me. He was able to push and motivate me in a way that no other trainer has been able to do. I credit him for helping me get to UPenn to wrestle at that next level. Not going to Scott Goodpaster for your Strength & Conditioning needs would be a mistake. Thanks for everything Scott."
~ Ian Korb
Elder HS, OHSAA D-1 State Runner Up
"Thank you to the training staff at CFF, without their world class training I wouldn't be the same wrestler."
~ Harris Foad
OHSAA State Placer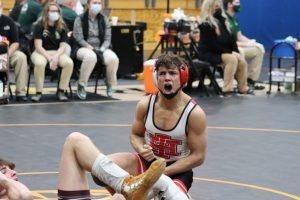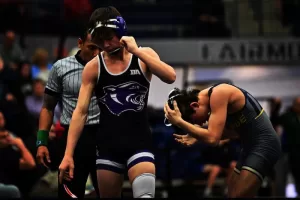 "Thank you to CFF for making me physically stronger, but more importantly pushing me to the highest level mentally. I will always be grateful for the world class training."
~ Konner Lambers,
OHSAA 2 Time State Placer
Ready to Experience the Benefits of Personal Training at CFF?
Achieve faster, lasting results with personalized attention and accountability. Optimize workouts, prevent injuries, stay motivated. Invest in yourself and begin your fitness transformation now. Join us and unleash a healthier, stronger, happier you.